One of the true delights of travel is getting an authentic local experience.
In Vietnam, two things that play an active part in everyday life are scooters and food. To create the ultimate combination of the two, we've crafted a Danang Foodie Adventure. This Smiling Albino signature experience is a highlight of many of our guests' travels to Vietnam. 
On this day out in central Vietnam, we experience the Danang like a local. And there's no better way to achieve this than to get on a scooter. Don't worry – you don't have to drive! Relax from the pillion position while our expert chauffeurs take you through this cool town.
Noodles!
Our first stop is to get a special noodle dish that hails from Danang's Quang Nam Da Nang Province.  This regional delicacy is normally served with pork and shrimp (together). It's eaten with a crispy rice paper pancake called bánh tráng, key ingredients include lots of fresh vegetables and peanuts which gives it a unique taste to some other noodle dishes.
A Stop at the Beach
Driving to Danang it's impossible to miss this famous coastline. To add a bit of variety to our day of central Vietnamese delicacies we head to the coast to check out China Beach.
This coastline is 30km long and you could walk from the base of Monkey Mountain, located on the northern edge of Danang, all the way south to the ancient city of Hoi An. While we're waiting for some of the food to digest, we can get some fun as well as take some time to check out the local fisherman and their basket boats. Unique to Vietnam, these unique coracle shaped boats have been used for years for fishing.
Al Fresco Dining
When we talk about everyday Vietnamese life in relation to food, the nuances of a country certainly add a great character. A street food adventure of Vietnam wouldn't be possible without some tiny chairs and an outdoor stove! Most shops don't have permits to have their tables all the way out into the street – tiny plastic furniture is a way for vendors to quickly pack up and clear out when needed!
Hands On!
Next on the menu is a fun "do it yourself" type pork dish. Bánh Cuốn Thịt Nướng are wet pieces of rice paper (or pancake) rolled with grilled pork and is a common dish in central of Vietnam. You get all the mixers and build your own specifically to your own liking. They are served on a tray consisting of a stack of wet rice papers, skewers of charcoal grilled pork, a dish of fresh herbs and vegetables, and a peanut sauce as a dip. What you need to do is roll it, dip it and enjoy! 
The Must-Try
While Bánh mì is known for its origins in Saigon, it's a true Vietnamese staple that you'll find being enjoyed all over Vietnam. Similar to a French baguette sandwich, the special Vietnamese twist is that it's made with some rice flour. And no Vietnamese street food tour could be complete without sampling this local favorite!
No matter what time of day, this delicious snack is found in even city in Vietnam. Featuring a plethora of variations from chicken to pork, egg, and more, there is a bánh mì for each day of the week. Our suggestion is to be adventurous and try the bánh mì đặc biệt, also know as the "cart special".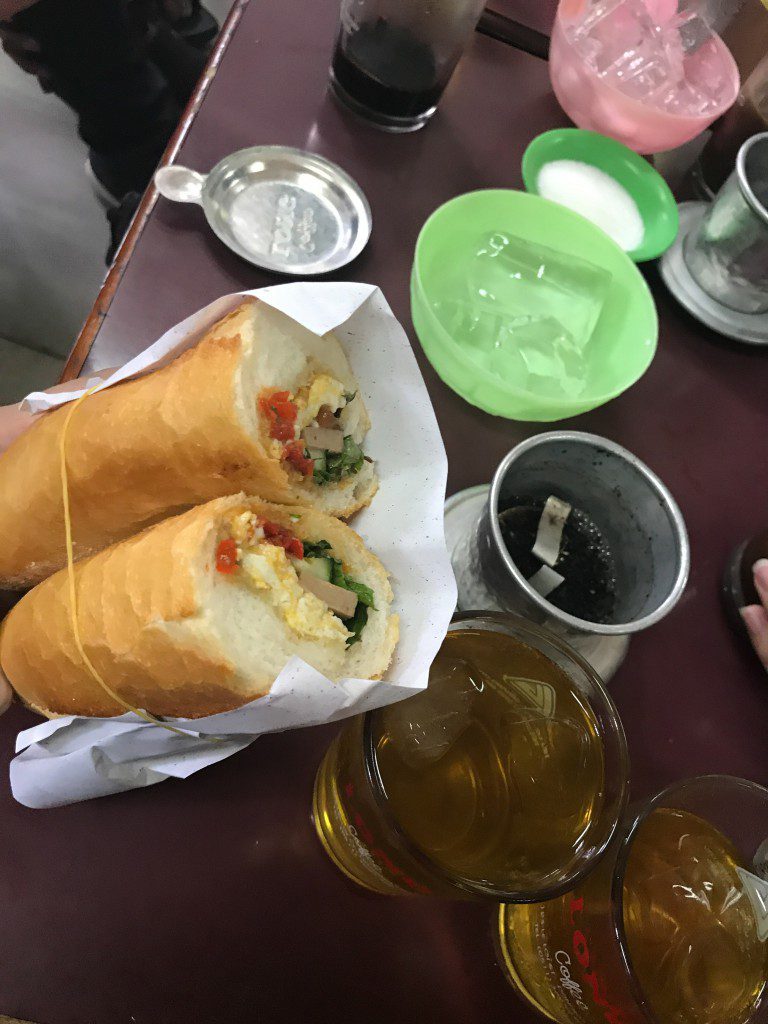 A Central Vietnam Delicacy
Beautiful to look and, and tasty to eat, Bánh Vạc, also known as "White Rose", a name stemming from Vietnam's Indochina history. This glutinous dumpling is filled with ground shrimp, garlic, spring onion, lemongrass, and spices. Traditional to Central Vietnam, the dish is served with a dipping sauce made from shrimp broth.
More Noodles!
The last stop on our foodie adventure takes us to the famous town of Hoi An, just a 20-minute drive from Danang. Here, the delicacy is Cao Lầu.
Noodles for this dish are all made by the same family. Want to know the recipe? You can only find out by marrying into the family. The secret ingredient has lasted generations, and while many will try to reverse engineer or copy it, it's never been duplicated. It's believed that the unique taste and texture is achieved by using water from an undisclosed ancient Cham well.
It is very satisfying to have the real, original dish in the place of its inception, however, Cao Lầu is so popular, there are some restaurants in Saigon that will get the ingredients shipped in fresh daily so you can enjoy this unique dish in different parts of Vietnam.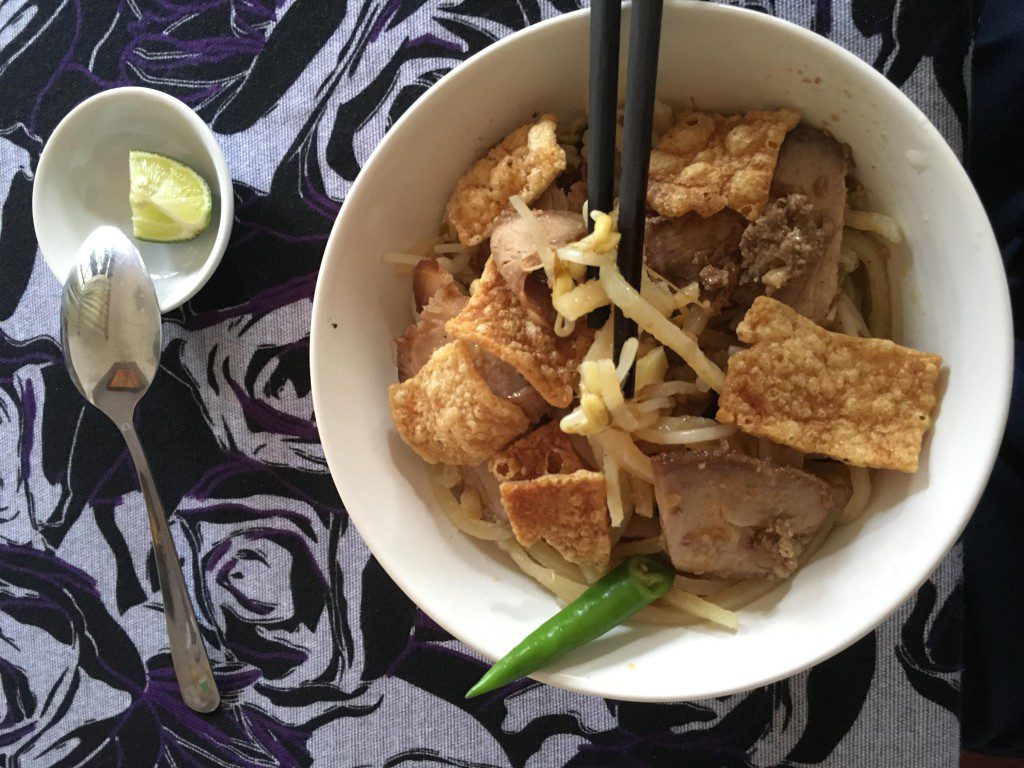 As the day winds down, guests can continue to explore Hoi An, or can eat on! Flexibility is our middle name and we cater to your taste buds, desires, and cravings!
Check out a video we made in Vietnam that captures some of these experiences in real life, with a few moments from Hoi An and Hanoi included as well.
Fancy a journey through Vietnam that also includes an adventure of the taste buds?  We've designed a route through one of Central Vietnam's largest cities that delves deeply into cultural and gastronomical experiences with a little bit of adrenaline sprinkled on top.  Our Danang food tour focuses on getting close to all things Vietnamese. This day is designed for the food and adventure lovers that we host here in Southeast Asia.
Start planning by contacting us at mahouts@smilingalbino.com today.